Most Connected Data Center in Pittsburgh Addresses Demand for Enterprise Grade Infrastructure and Robust Interconnection
Pittsburgh's tech boom is well documented as the city transforms from rust belt to robotics row, led in part by Carnegie Mellon University. CMU's Center for Technology Transfer and Enterprise Creation has led to hundreds of new companies, raising more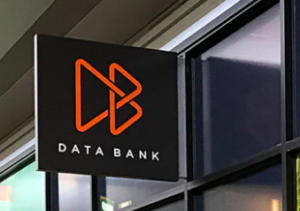 than $1 billion in venture capital financing. Google, Facebook, Uber have outposts in the city, and several autonomous car startups call the city home. The real-time nature of these tech companies with latency sensitive applications, including robotics, IoT and autonomous vehicles requires them to be closer to the edge for computing and to optimize performance. To meet this growing demand, DataBank recently announced the expansion of its Pittsburgh (PIT1) edge data center.
"DataBank recognizes Pittsburgh as a high growth market. Our PIT1 expansion and PIT2 facility represent over $50M in investment and demonstrate our commitment to serving the tech ecosystem and enterprises in this burgeoning marketplace." –  Raul Martynek, Databank's CEO.
DataBank's PIT1 data center expansion includes the following:
1500kW of 2N critical UPS IT load capacity
Supplements 400kW of N+1 IT load capacity on first floor N+1, including upgraded rooftop heat rejection equipment
New 1500kW of IT load supported by two new 2500kW generators with 2N redundancy
Utility power delivered through new 2N transformers served by DQL 23kVA primary utility power service
250 Tons of N+1 cooling
Customer space, including office, conference and break rooms
Designed to support stringent requirements for reliability and security, DataBank PIT1 data center offers on-site security personnel 24x7x365 and meets compliance standards for HIPAA, PCI-DSS, SSAE-18  and GDPR.
As a carrier neutral data center with connectivity to 31 carriers, PIT1 offers customers access to hybrid, public, private, managed cloud options, along with 2MW of critical power.
For more information, visit www.databank.com.