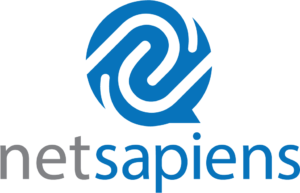 No one likes calling customer support only to be put on hold or shuffled between different agents. For call center operators trying to make sure this doesn't happen to their callers, the answer lies in how they access and organize the real-time analytics that should inform their operational decisions. That's why, today at Channel Partners Conference and Expo, netsapiens announced the release of SNAPanalytics, an innovative analytics solution that can help operators boost performance, customer satisfaction and revenue.
Although SNAPanalytics is designed to support call centers in improving productivity, netsapiens initially conceived of the product in order to better equip its service provider partners to meet the growing needs of their call center customers. In fact, according to ResearchandMarkets.com, the global cloud-based contact center market will be worth US$20.93 billion by 2022 – up from US$6.8 billion in 2017. This growth is due to call center operators' increasing needs for improved business continuity and real-time data insights that can help them improve revenue, reduce costs and streamline the customer experience.
"From the very beginning of our journey as a company, we have always been focused on giving our service provider partners the ability to expand into adjacent markets. As the cloud-based call center market continues to grow at an astonishing rate, our clients have been encouraging us to give them the insights they need to address the analytics requirements of their call center customers. With SNAPanalytics, we're proud to say we have delivered on that promise." – Anand Buch, CEO of netsapiens
Here are just some of the benefits the SNAPanalytics tool offers to end-users:
Persona driven customization for managers and agents
Customizable dashboard reporting options that update in real-time
Ability to share visibility with desired team members
Control to set visual and audible alerts when configurable thresholds are met
Ability to pinpoint problem areas quickly and derive solutions that optimize internal resources
Seamless integration with third-party web resources – this enables call centers to keep using existing tools
Overall, SNAPanalytics presents service providers with a powerful product that they can leverage to support the increasing needs of their call center clients. As netsapiens likes to say, it's a tool that will help call center operators truly understand and critique the past so they can plan for the future.
To learn more about the benefits of SNAPanalytics for service providers looking to address the requirements of modern call centers, visit here for more information.