CallTower, a global leader in delivering cloud-based enterprise-class unified communications and collaboration solutions, has selected Colo Atl for colocation and interconnection services, as announced at Telecom Exchange (TEX) NYC yesterday morning.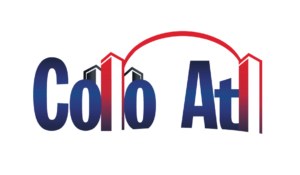 Delivering the world's most advanced unified communications solutions and collaboration services, CallTower sought to expand within the Atlanta region, ultimately selecting Colo Atl as its new colocation provider due to its prime location, reliability and responsiveness to customer needs.
"As CallTower continues to expand in North America and internationally, Colo Atl was the absolute best colocation service option in the region of Atlanta for us," explains Brandon Watts, Chief Technology Officer of CallTower. "The company is reliable, responsible, and offers personalized customer service and attention to our needs. This level of customer service is superior to other competitors; the Colo Atl team will always pick up the phone to address our needs and questions."
Additionally, Colo Atl offers CallTower the ability to easily interconnect with strategic carrier partners and key business partners at 55 Marietta, with no monthly recurring cross-connect fees within the Colo Atl meet-me-area (MMA).
"We are honored to welcome CallTower to our Colo Atl Family, and assist the company in growing its presence here in Atlanta," states John Ghirardelli, General Manager of Colo Atl.

"By providing premium data center and interconnection services, complete with our hands-on, personalized customer service approach and no monthly recurring cross-connect fees within the Colo Atl Meet-Me-Area, we are proud to help CallTower stay true to its commitment to provide the resources and unified communications solutions to deliver the best experience for its clients," adds Tim Kiser, Advisor and Founder of Colo Atl.
CallTower provides, integrates and supports industry-leading, cloud-based, Unified Communications and Collaboration solutions, including Cisco® Unified Communications Manager, Microsoft® Skype for Business, CT Cloud Voice, CT Cloud Boost and Office 365 for business customers.  CallTower headquarters in South Jordan, UT and resides in data centers across the US, including South Jordan (UT), Chicago (IL), St. Louis (MO), Dallas (TX), San Francisco (CA), Ashburn (VA) and now its newest and fully redundant data center at Colo Atl in Atlanta, GA.
For more information on Colo Atl, visit http://www.coloatl.com.