Anova Financial Networks announced today that it will be firing up the fastest commercially availability delivery of normalized market data from the Chicago Mercantile Exchange (CME) to all major points within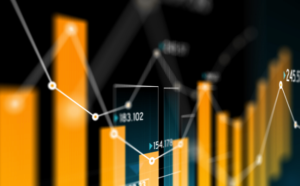 the New Jersey Triangle, including BATS, NASDAQ and the New York Stock Exchange (NYSE). Anova is a Chicago-based international carrier and market data provider.
Anova will formally launch this service, which will provide a true competitive edge for financial firms, in June. This faster alternative for market data on this corridor will be delivered over Anova's high availability microwave network on a reliable FPGA platform, which provides a short and easy development cycle and maintains the integrity of the data.
"Chicago to New Jersey connectivity has been an area of focus for Anova for some time now," said Michael Persico, CEO and Founder of Anova Financial Networks. "Beginning with our wireless network acquisition last year, we've taken substantive steps to enhance our assets in the corridor, which correspondingly increased our products available to the financial community. And with this latest release, we truly feel we've opened up a service to an incredibly wide base of customers – we see this being valuable to wealth/money managers, hedge funds and institutional investment advisors, along with the classic client sets of banks, brokerages and proprietary traders. In essence, having an alternative, reliable option for the fastest CME market data from a well-known wireless provider like Anova should be of interest to every size and type of financial firm due to the inherent inter-market pricing relationship."
Anova is celebrating a decade of service as a proven provider of financial market data and ultra-low latency networking. This move continues to strengthen Anova's financial trading network, which reaches key markets across North America, Europe and Asia and is expanding globally.
The company has had a banner year. Recently, the team rebranded from Anova Technologies and launched a major four-site network expansion in Asia offering the best-known latency between key financial hubs. That region's first route, Singapore (SGX) to Tokyo (CC2), is now live.
For more information about Anova Financial Networks, visit www.anovanetworks.com.