Virtual Roundtables With a Punch– or Rather Lunch!
Our JSA Virtual Roundtables are now able to host 250 attendees each month- and the first 100 registered get a free lunch delivered to their door to enjoy during the event.  These "meet and eats", hosted every third Thursday of the month, gathers the industry's top thought leaders to discuss the latest trends, challenges and opportunities facing the network infrastructure ecosystem.  Our 45 minute Roundtables include case studies, predictions, listener feedback and most notably, actionable ideas for our industry to implement over the next 12 months.  Together we can transform tomorrow.  See the most recent roundtables below- and then scroll down for 2020's Roundtable topics and register for free, as a guest of JSA. Note: only the first 100 registrants receive a free lunch right before the Roundtable starts- so register now and secure your plate– er-  place!
Daily Limit Exceeded. The quota will be reset at midnight Pacific Time (PT). You may monitor your quota usage and adjust limits in the API Console: https://console.developers.google.com/apis/api/youtube.googleapis.com/quotas?project=592839571188
JSA's Virtual Roundtables for 2020
Connectivity & OTTs: Challenges and Opportunities for Partnering
March 19, 1:00 PM ET
Guest Moderator:
Fedor Smith, ATLANTIC-ACM
Guest Speaker:
Justo Valladares, Gold Data
Guest Speaker:
Erick Contag, GlobeNet
Smart Cities & IoT
April 16, 1:00 PM ET
The State of Subsea
May 14, 1:00 PM ET
Summer School: The Future of Our Educational Networks
June 18, 1:00 PM ET
KPIs for Diversity & Inclusion Groups in Telecom & Data Center Companies
July 16, 1:00 PM ET
Guest Moderator:
Barb Mitchell
Tougher Weather Ahead: Tips for Hurricane Season Network Preparedness- Moderated by Telecoms Sans Frontier (TSF)
August 20, 1:00 PM ET
Guest Moderator:
Tim Passignham
Guest Speaker:
Paul Margie, Telecoms Sans Frontier
Guest Speaker:
Rudolph Gordon-Seymour, Telecoms Sans Frontier
Top Picks for the Fall: Telecom Marketing Software and Technologies
September 17, 1:00 PM ET
Guest Speaker:
Andrew Baird, Tierpoint
The State of Financial Networks
October 15, 1:00 PM ET
Best Practices for Partnerships in Next Gen Network Infrastructure
November 12, 1:00 PM ET
5G Predictions for 2021
December 10, 1:00 PM ET
Recent JSA Virtual Roundtables
Data Center, Telecom and Technology Forecasts for 2020
Recorded on January 30, 2020
Guest Moderator:
Rob Powell, Telecom Ramblings
Guest Speaker:
Raul Martynek, DataBank
Guest Speaker:
Anish Patel, TBI
Guest Speaker:
Frank McDermott, cARMa
MicroEdge: Where Is It and Where Is It Heading?
Recorded on February 20, 2020
Guest Moderator:
Gerry Christensen, Mind Commerce
Guest Speaker:
Phillip Marangella, EdgeConneX
Guest Speaker:
Hugh Carspecken, DartPoints
Guest Speaker:
Greg Pettine, EdgeMicro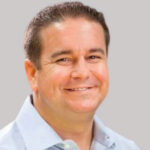 Guest Speaker:
Doug Recker, EdgePresence
Register
Industry peers are often your most valuable resources. JSA connects clients and non-clients alike through monthly Virtual CEO Roundtables. Register for an upcoming roundtable here, or search for a previous roundtable that you're interested in tuning into.