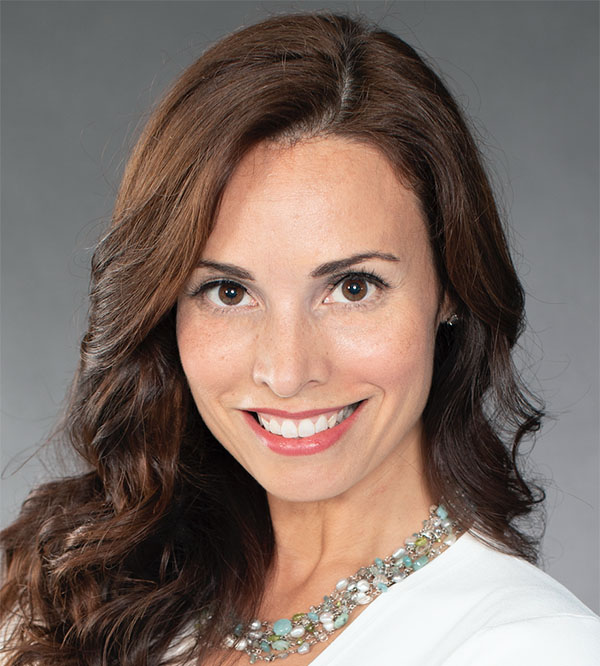 As CEO of JSA,  Jaymie oversees all aspects of company activities and operations, including sales, finance, marketing, public relations, events, advisory board management and product execution. Jaymie has a broad range of experience in marketing domestic and international telecom, data center and technology companies, both public and private, and offers a journalistic view on strategic content writing.
As part of her work at JSA,  Jaymie has also created and deployed multiple news and networking channels for the data center and telecom industries, including: the Women's Speaking Initiative (WSI), to encourage more diverse voices on our industry's panels and keynotes; executive portals for direct social networking and 24/7 one-on-one meeting management; educational events and virtual roundtables for decision makers to collaborate on trending topics and opportunities in our industry; industry blog attracting over 160K+ readers; newsletter and end of week email subscriptions totaling 24K+; JSA TV and JSA Podcasts to encourage additional coverage by leveraging popular channels such as iHeartRadio, iTunes, Spotify, YouTube and more.
Prior to founding JSA,  Jaymie was the Director of Marketing and Public Relations for Telx, the premier operator of colocation and interconnection facilities in the US. Jaymie contributed a creative approach to marketing business strategies and a journalistic understanding of networking and media research on all matters of event planning, marketing and PR for the company.
Prior to Telx,  Jaymie worked as a news producer for MSNBC, a 24-hour, national news organization. Recognizing and encouraging her writing skills, MSNBC supported her story writing and research efforts into global headlines, including her Emmy-award winning coverage of the terror attacks on September 11th.
As a long-time member of the Forbes Agency Council,  Jaymie is a monthly contributor to Forbes.  Jaymie is also an Ambassador to Telecoms Sans Frontieres (TSF), an international, non-profit, non-government organization that uses telecommunications and technology to advance humanitarian goals. As owner of JSA, Jaymie is also a member of National Association of Women Business Owners (NAWBO). Previously Jaymie served on the Boards of the American Shakespeare Center, Friends of the Augusta County Library and a member of the VHCF Equestriennes, a volunteer women's group supporting the Virginia Horse Center's equine events and facilities. She holds a Bachelor of Arts degree, cum laude with highest thesis honors, from Tufts University and a Masters of Fine Arts degree in Writing from New York University. She is also the loving wife of Rory Cutaia and soon-to-be mom of daughter Ava.
Why do you love this industry?
Simply stated: I love its relevance — the good it can do for the world, its incredible (albeit sometimes frightening) influence on humankind, its challenges, and its ability to constantly adapt and improve.
Why do you love this company?
We are a family and together we are building a work home that encourages creativity, growth, and inclusion, with an emphasis on work-life balance and delivering the very best services to our JSA clients.
Your top 3 reasons for JSA's success?
First and foremost: Our team.  I've been blessed to attract, retain and incentivize the very best in our industry and in marketing, and to learn from one another on a daily basis.  Second: our unwavering dedication to the telecom and data center space. We provide decades of proven industry expertise that is simply not available anywhere else.  Third:  we invest in ourselves.  We support our clients' marketing plans with top-of-the-line media and technology monitoring tools to ensure we are providing the very best care and support, and to benchmark and compare and optimize our results in the marketplace accordingly.
We're Here To Help Your Business
Through Creativity, Integrity & Innovation