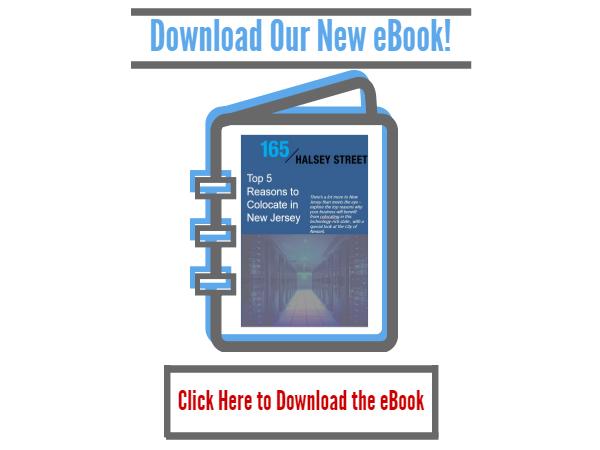 Thinking about colocation options? Maybe you should think about New Jersey. In its new eBook, 165 Halsey Street,  a dedicated 1.2 million square foot data center/colocation/telecom carrier hotel offering affordable space, power and interconnection service, explores  the top reasons why businesses will benefit from colocating in this technology-rich state, with a special look at the City of Newark.
In the "Top 5 Reasons to Colocate in New Jersey" eBook, you can learn about:
The benefits to colocating 13 miles from Manhattan
Power benefits to colocating in NJ versus NYC
Lower costs of doing business in NJ
And more
With 165 Halsey Colocation, there are no monthly recurring cross connect fees between customers, allowing safe, convenient and affordable interconnection. 165 Halsey Street also recently expanded, offering 27,000 additional square feet of Tier 3+ data center white space. For more news on the expansion, click here.