Welcome to October, all! The autumn season is officially in full swing, and the busy conference season is picking up again. With ITEXPO West commencing this week, followed by COMPTEL Plus Fall next week, followed by a great number of events for later October and November, what better time than now to take a look at the Top Telecom Events to attend this year and in 2013?
Brought to you by none other than JSA, take a look at the list below, complete with event information and the reasons why YOU should attend.
Dates: October 2-5, 2012 and January 29-Feb 1, 2013
Location: Austin, Texas and Miami, Florida
Taking place now (October 2 to 5) is the ITEXPO West 2012 conference in Austin, Texas. TMCNet's ITEXPO brings together, twice a year (East and West), the entire communications and technology community for a week of business-building and researching today's most powerful communications solutions. ITEXPO East 2013 will be held in Miami January 29 through February 1, 2013.
Here, enterprise, government and SMB end users, resellers, service providers, manufacturers, developers, media and analysts gather to examine solutions in conference sessions, demo products and services live on the expo floor, and forge beneficial relationships.
To learn more, go to: http://itexpo.tmcnet.com/.
Capacity Conferences hold a series of events around the globe, focusing on the business of wholesale telecommunications. These unique events provide extensive networking opportunities, enabling you to meet the decision makers from local, regional and international carriers and service providers. High quality, extensively researched programs ensure that you have access to compelling content that will benefit your business. With a reputation for excellence, Capacity Conferences provide the optimum forum for you to make new business connections and identify profitable growth opportunities. 
Upcoming this month and later this fall for Capacity conferences are Capacity Central America (October 3-4); Capacity Russia & CIS (October 8-9); Capacity North America (October 23-24); and Capacity Europe (November 12-14), during which the annual Capacity Awards ceremony will take place. Capacity Asia will take place on November 28 and 29 in Bangkok.
Visit http://www.capacityconferences.com/ for more information.
3. COMPTEL
Date: October 7-10, 2012 and March 10-13, 2013
Location: Dallas, TX and Las Vegas, NV
COMPTEL PLUS provides the telecom industry with the opportunity to learn about new products, services and industry trends; meet potential customers and do business.
The COMPTEL PLUS Convention & EXPO is the preeminent networking event for innovative communications companies and their supplier partners. Held twice a year, COMPTEL PLUS attracted almost 212 exhibitors and more than 4,360 attendees to our 2011 events.
For more information on COMPTEL PLUS events, visit http://www.comptelplus.org.
The Web Host Industry Review Networking events provide the telecom community (no matter how you are connected to web hosting) a prime opportunity to mix and mingle with other industry-related individuals. Whether you are a hosting company executive, a web hosting reseller, an IT consultant, a peripheral service provider to the web hosting industry, or a web hosting customer, this free networking event, complete with sponsorship opportunities, is for you.
Upcoming WHIR events:
Date: Thursday, October 18, 2012, 6:00 pm to 9:00 pm
Location: New York, NY
Companies Attending: Parallels, e-onlinedata, Black Lotus, Graftrix, TelecityGroup, NameMedia, Insight, Excel Printers and Traders, Vembu Technologies, World Internet Marketing, We Host Solution, DSA Encore MCS, Rackspace, Ubersmith, NameMedia inc., New Spiritz, LaProx, InnerApps, Windstream Communications, 451 Research, Afilias, NaviSite, Atlantic Metro Communications, iMiller Public Relations
Registration Fees: FREE
Registration Link: http://www.thewhir.com/whir-events?ee=41
Date: Thursday, November 15, 2012, 7:00 pm to 10:00 pm
Location: Raleigh, NC
Companies Attending: Parallels, e-onlinedata, Black Lotus, Domainsville Inc., Peak 10, Insight, Vembu Technologies, Orange Sky Limited, S.T.LeGray, Afilias, Apex Systems
Registration Fees: FREE
Registration Link: http://www.thewhir.com/whir-events?ee=42
Date: Thursday, January 24, 2013, 6:00 pm to 9:00 pm
Location: Dallas, TX
Who Attends: Companies Attending: TBA
Registration Fees: FREE
Registration Link: http://www.thewhir.com/whir-events?ee=48
5. NANOG
Date: October 21-24, 2012
Location: Dallas, Texas
North American Network Operators' Group (NANOG) is an educational and operational forum for the coordination and dissemination of technical information related to backbone/enterprise networking technologies and operational practices.
The NANOG event series offers a great opportunity to network with colleagues, to freshen up your skills, learn advanced networking techniques, and discover new network applications.
NANOG takes place several times per year, and the next one is coming up in Dallas October 21 to 24. See a list of all upcoming NANOG events here: http://www.nanog.org/meetings/future/.
6. Light Reading – Ethernet Expo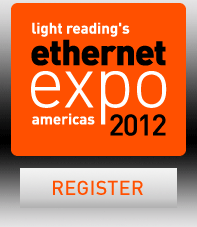 Date: November 6-8, 2012
Location: The Hilton New York, NYC
Ethernet Expo Americas 2012 is designed to meet the information needs of service providers and enterprises that are working out what next-generation services and applications to deploy, and what infrastructures will help them do this in the most cost-effective and productive manner.
Each year, attendees of the event include: service provider executives, directors and managers involved in data services sales and marketing; business development; packet network planning and engineering; and network management and operations.
Light Reading hosts a series of communications industry events, content for whichis provided by Heavy Reading, Light Reading's independent market research division, with contributions from leading telecom companies. This ensures that Light Reading's pre-qualified audiences of technology decision makers receive exclusive and original information on how to best achieve their next-generation communications goals.
Go to http://www.lightreading.com/live/ for a listing of full events.
7. Carrier Hotel / Carrier Networking Events
We decided to group these two events under one header of Carrier Hotel and Carrier Networking events.
Date: November 28, 2012
Location: The Times Center – 242 W 41st St New York, NY 10036
Telx's Marketplace Live brings together leading cloud computing providers, service providers, capital markets firms, large enterprises, media and entertainment companies as well as industry analysts, network strategists, and C-Level technology experts in a truly dynamic event and atmosphere.
Telx designed Marketplace LIVE to create the maximum engagement with the technology industry's most prominent influencers, dealmakers, and buyers.
To attend the event is free for Telx Clients (limit to 8 passes per organization). Please use promotional code TELXCLIENT when registering. All registrations are subject to approval.
Event registration for all partners & non-Telx clients is $200 and includes access to the entire day's events—exhibit hall, five sessions, lunch, and networking. Go to http://marketplacelive.eventbrite.com/?ref=ecount for more information.
Carrier Ethernet Series Events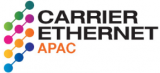 The Carrier Ethernet market is growing solidly and will continue to do so until 2015. The increasing demand in bandwidth requirements and the need for scalable and low latency solutions is driving this growth. The market is expected to exceed its current value of $20 billion to an astonishing $40.2 billion by 2015. Consequently, Carrier Ethernet technology has emerged as one of the hottest solutions for the telecommunications industry and is the global communications platform of choice for consolidating services onto a common infrastructure. It enables tailored services for consumers, enterprises, and operators alike.
The Carrier Ethernet events pull together the entire Carrier Ethernet ecosystem under one roof and provide timely case studies, technology updates and unprecedented networking opportunities.
For more information, go to:
Carrier Ethernet World
Carrier Ethernet APAC
Carrier Ethernet Americas
8.  Pacific Telecommunications Council (PTC)

Date: January 20-23, 2013
Location: Honolulu, Hawaii
Hawaii in January?! Who doesn't want to go? All kidding aside, Pacific Telecommunications Council (PTC) is an international community of members from more than 50 countries. PTC members share a vision to promote the development and use of telecommunications and information and communication technologies to enhance the lives of people in the Pacific Hemisphere.
Who attends: PTC brings together senior leaders in communications and provides them with opportunities to build partnerships with one another and to share insights on industry trends, business strategies policy, best practices, and new communication technologies and services.
Learn more at http://www.ptc.org/ptc13/. 
9.  OFC/NFOEC
Date: Technical Conference 17-21 March 2013 • Exposition 19-21 March 2013
Location: Anaheim, CA
The Optical Fiber Communication Conference and Exposition and the National Fiber Optic Engineers Conference (OFC/NFOEC) is the premier international event for both the science and business of optical communications and networking. With a comprehensive technical program and the world's largest all-optical business exhibition, OFC/NFOEC creates and maintains a strong link between technical excellence and business practice. There's no greater value in the industry.
If you work in Access/FTTx, Carrier/Transport/Telecom, Datacom, High-performance Computing, Test and Measurement, Green Technology, Optical Grids, or any optical communications field this is the one event you can't afford to miss.
Visit http:// http://www.ofcnfoec.org for full details.  
From the mouth of Terrapinn itself, and JSA wholeheartedly agrees, nothing beats the experience of meeting people face-to-face to gain inspiration, to learn and to do business. Terrapinn conferences are major industry gatherings focusing on strategy, innovation and technology and our trade exhibitions are marketplaces for global business.
The organization operates from a network of offices in London, New York, Singapore, Sydney, Singapore, Dubai and Johannesburg, which give Terrapinn events a global reach and international perspective.
Specifically for telecom industry events, Terrapinn manages the Total Telecom World events, World Communication Awards, Submarine Networks World, and the elusive Carriers World events. The next Carriers World event will be held in Bangkok, March 26-28, 2013.
At the Carriers World events, Terrapinn unites global leaders in the wholesale industry at the definitive leadership forum for fixed line, mobile, and satellite broadband wholesale carriers.
Learn more about Terrapinn events here: http://www.terrapinn.com/events/telecoms-and-media#results. 
Date: April 28-May 2, 2013
Location: Las Vegas, NV
We have to acknowledge one of the top data center events in the world – Data Center World.
Data Center World is the largest global event attracting thousands of end-users and vendors to its conferences each year. It has been named one of the 50 fastest growing tradeshows in the US, and is the leading educational conference for data center and facilities management professionals.
Learn more at http://www.datacenterworld.com.
12. International Telecoms Week (ITW)
Date: May 13-15 2013
Location: Hyatt Regency Hotel Chicago, IL
Believe it or not, planning is already in store for the 2013 International Telecoms Week (ITW), the meeting point for the international telecoms wholesale community. Each year, over 5,300 delegates representing nearly 1,700 companies from 150+ countries meet to buy and sell both voice and data products and services. ITW provides the annual meeting point for the wholesale telecommunications community and offers various networking opportunities through meeting rooms, an integrated exhibit and bilateral table area, numerous breakfasts, lunches and cocktail receptions and provides a wide range of conference sessions for attendees to benefit from.

Who attends: Attendees from across the globe come together to buy and sell both voice and data products and services. ITW is an event for the entire industry with participants from all areas of the wholesale industry: Tier 1, Tier 2 and Tier 3 carriers, mobile / wireless operators, ISPs, VoIP providers and technology partners from the voice, data, satellite, sub-sea and fixed line markets.
Learn more at http://www.internationaltelecomsweek.com.
13. HostingCon
Date: June 17-19, 2013
Location: Austin, TX
HostingCon is the premier conference and trade show for the hosted services industry. The best and brightest from the industry attend to learn about the latest news, ideas and technology affecting their businesses. Whether you are showcasing your new services, or you are simply checking the pulse of the industry, this is a great opportunity to meet and network with your business partners, in a fun and educational atmosphere. Industry leaders, media outlets, and hosted services professionals from around the world come together, to meet face-to-face, see new products and experience an exceptional educational program.
HostingCon is celebrating its Ninth Anniversary, and with a projected attendance of over 1,900 Internet professionals from over 30 countries, the 2013 show is supposed to be the best yet.
Want to learn more? Go to http://www.hostingcon.com.
14. JSA's Events: Telecom Exchange and Telecom One-on-One
Dates and Locations to be announced soon for 2013!
And of course, last but certainly not least, are JSA's highly anticipated events for 2013. JSA's highly acclaimed, premier networking event, Telecom Exchange, is designed to navigate enterprise and carrier network operators through all carrier hotels and colocation houses available in key metro areas, such as New York, DC and Atlanta; and to the local and global networks who have connectivity within these facilities. The event showcases all of the key carrier hotels, meet-me rooms and data centers in the area, to help further navigate the network operators through the many available connectivity options.
The focus of the event is on creating a neutral networking space, where we strip away the marketing frills and get to the core of your business. The Telecom Exchange objective is to further grow your company with new leads and business opportunities, and to explore the next wave of trends and technological challenges facing today's communications networks.
We have exciting plans in store for TEX 2013 – stay tuned! To learn more visit, http://www.thetelecomexchange.com.
Telecom One-on-One
After our latest successful Telecom One-on-One networking event in Atlanta last month, we are excited for what the new year will deliver. Heralded as "speed dating for telecom professionals," Telecom One-on-One hosts an invite-only group of industry executives to have up to 12 twenty-minute meetings with other key decision makers of service providers, colo operators and equipment providers who have or require network connectivity in key metro areas. Telecom One-on-One is a unique way to grow your business and make lasting contacts. Foster quality business connections and meet one-on-one with prospects, customers, and potential partners – all in a well-managed atmosphere.
Learn more at http://www.jsa.net/events.
And there you have it! Let us know what you think of this list, and if you have any questions or comments. We know that of the hundreds of telecom industry events out there, it wasn't possible to name all of them – but we think the list above justifies what you should consider adding in your events budget for next year.
If you think there is another great telecom event that should be on this list, let us know! Email [email protected], or simply leave a comment on this blog.
Here's to a great, busy fall season and 2013!