You may be deliberating whether you need public relations. Understanding the purpose and benefits of PR can help answer this question. The objective of public relations is to not only voice your organization's message, but to also ensure that the information reaches the right people, at the right time. Sure, it may be possible to scoot by with zero public relations spend, but without it your messaging may never gain the amount of footing it needs in order to create positive brand recognition. Public relations is the voice behind the company, day-in and day-out. Below we discuss both the objectives and benefits of PR so you can make informed choices about the way your company relates to the outside world.
What Are the Benefits of PR?
   Awareness
So, you have a new product, service, or other important offering and you want to let the world know. How will customers and prospects be notified? And furthermore, why should they care that you've made these announcements? By using any one of the numerous PR methods, such as media placements, social media, events and more, you're able to create awareness.
   Reach Target Market
With the right public relations team, you can more easily and effectively reach your target market. Public relations fine tunes your m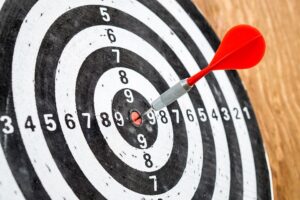 essaging and then pushes this messaging to the people that need to see it most.
   Positive Image
Public relations is the foundation of a positive company image. Whether or not there are negative mentions of your business, public relations is meant to give an organization some control in its public perception.
   Connections
Has your company expanded into a new city, and you are looking to host an event? Want to know how to best target your audience via social media? Searching for the perfect media placement? Developing connections in this new market creates visibility for your brand. The right PR firm can put you in front of key industry contacts, publications, and more.
What Are the Objectives of PR?
   Interest
While knowing the messaging you would like to push out is one thing, driving interest through that messaging is a whole other thing. Through public relations, companies can curate the messaging in a way that generates the most possible interest, while also matching it with your overall branding.
   Brand Recognition
Did we mention how vital and beneficial brand recognition is? Once you've diligently created your message, public relations helps you scream it from the rooftops. The right type of recognition will create more business and opportunities in the long run.
   Communication
More open lines of communication become available when public relations is implemented. This is true not only for customers and prospects, but also with your media contacts and overall audience.
   Relations
By releasin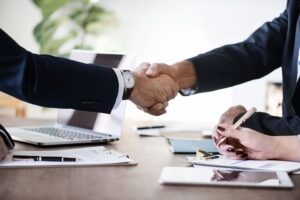 g your messaging in a way that's the most impactful, you create a constant touch base with your audience, which in turn presents better relations than if you weren't utilizing PR. You're able to create key relationships that help build a stronger image.
When done correctly, the benefits of PR will transform your company's public perception and function as a well-oiled machine, powering your business past the daily campaigns and ultimately delivering a positive, long-lasting impact. Public relations is the yin to the marketing yang. Without one, you can't have the other (at least not successfully!).