Peerless Network announces its Peerless Portal for the agent community at the Channel Partners Conference & EXPO this week in Las Vegas. The Peerless Portal allows Peerless' channel partners to tap into processes and products to maximize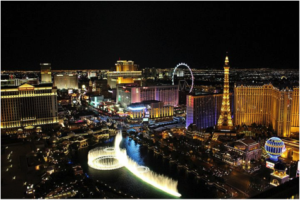 commissions while providing the highest quality of service to their customers.
With the new portal, agents can easily provision SIP trunking channels, telephone numbers, local and domestic/international long distance and toll-free services from one system and from their own customer's premises. The portal makes the ordering process simple, too. Newly ordered services are added directly back to the respective agent's accounts.
"From the simplification of implementation to real-time traffic stats, agents now have greater visibility and success at their fingertips," continues Rick Knight, EVP Sales and Marketing for Peerless Network. "Feedback from our agents has been outstanding, and they are excited to see additional products and services that will soon be available for self-provisioning through the Peerless Portal."
The Peerless Portal is already driving greater efficiency and results for its agent channel community.
To learn more about becoming a Peerless Portal Authorized Agent, go to PeerlessNetwork.com/partners. For a demonstration of the platform, please contact [email protected] or visit the Peerless team at Exhibit Booth #MR20 at the Channel Partners Conference & EXPO in Las Vegas April 9-12, 2019.