This year has been an exciting one for women in Telecom.
The industry has united in acknowledging the efforts and accomplishments of our fabulous Women in the industry. This fall, leading publisher, Capacity Media, celebrated the achievements of some of the industry's brightest at the 2019 Global Women in Telco & Tech Awards. Also, JSA dedicated one of its Virtual CEO Roundtables, 'Adding Women in Our Telecom and Data Center C-Suite', as a forum to hear from the industry's movers and shakers. As the roundtable noted, the industry is coming together to advocate for a more gender-balanced world. There still remains a shortage of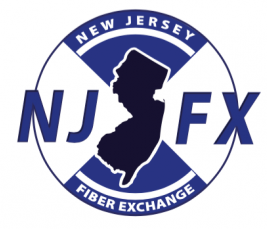 women in the tech and telecom sectors, with less than 20 percent of those U.S. jobs held by women today. So, with that in mind, we are excited to help NJFX share the news of its appointment of Sarah Kurtz to serve as Sales Support Manager. As a recent college graduate with a degree in Computer Science, Sarah has come of age in the internet era, where technology, IoT devices and smartphones are ever present. This provides Ms. Kurtz a unique perspective of the industry and a smart approach to working with NJFX clients. The leadership at NJFX is excited to usher Ms. Kurtz into the dynamic subsea industry and build a powerful foundation for her and other young women in the infrastructure space.
"Sarah brings a lot to the table as a young woman entering the telecom field. We are looking forward to having a fresh perspective, not only for us, but also for the industry," says Felix Seda, General Manager of NJFX, "She is eager to soak up as much as she can, as quickly as she can and we're excited to have her on our team as we look to 2020 and beyond."
In college, Sarah had an interest in the technology field and that led to an internship with NJFX, which expanded her focus into the telecommunications industry. After graduation, she spent a year as a software developer for Verizon.
The move from working on software to hardware has proven to be a rewarding one for Ms. Kurtz. "In software development, it was just me and my computer. But in subsea there is so much more emphasis on networking and learning from others." The fast pace of her work has also proven to be a big draw, with Ms. Kurtz citing this as an area of opportunity for young people aspiring to join the industry. "I find that people of my generation are hungry for knowledge about the technology they have grown up with. They are ready and willing to learn. That directly correlates with the vast amount of information about this industry," she comments adding, "Learning quickly and keeping up with the pace of the ever-advancing technology is something my generation is well equipped for."
"Being a young woman often makes me a minority in the room. But I have found this to be a big motivator rather than a challenge. It just makes me eager to learn quickly and stand out as a leader, " Ms. Kurtz says about being in a male-dominated field, "It really lights a fire in me to work harder."
NJFX customers are already taking notice. "Sarah, being a digital native, represents everything this industry needs, and I am looking forward to seeing more of her in the future," remarks Merete Caubet, Vice President of Sales & Business Development of Bulk Infrastructure. "Creating diversity within our industry has been a big initiative lately, with industry events' hosting sessions focused on bringing the women of tech and telecom together and pre-professional programs for college students, so it is really exciting to see these initiatives paying off. We congratulate NJFX on such a successful recruitment to  the team."
Ms. Kurtz will be attending Subsea Americas, December 10-12, in Washington, DC. The event will feature an interactive workshop called the "Women in Subsea Initiative" tasked to create an environment that encourages knowledge sharing, promotes diversity, and encourages a trading of skills. Contact [email protected] to set up a meeting.
All in all, we love seeing the focus on our very capable women in the industry and look forward to recognizing their accomplishments in the year ahead.