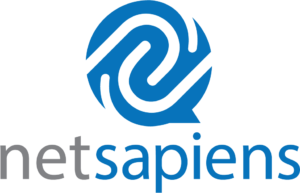 Raising the profile of the cloud communications industry – that's one aspiration propelling Anand Buch to push his company, netsapiens, to deliver award-winning unified communications solutions to service providers. It is also central to the mission of the Cloud Communications Alliance, a global non-profit peer organization comprised of industry leading companies focused on cloud communications services. With such a similar aim, it made sense for the CCA to appoint Anand to its Board of Directors, effective immediately.
The CCA is dedicated to fostering the growth and value of hosted communications and collaboration services for their members, customers and the industry at large. Its members include companies that provide communications services as well as companies that manufacture and provide products and services to service providers. CCA's members service millions of business customers who use hosted communications services, making the Alliance a very influential part of the industry.
"I'm really honored to be joining the Cloud Communications Alliance Board of Directors. CCA is one of the leading organizations promoting cloud-based communications products and services. I am looking forward to helping the alliance accelerate the growth of the industry and contribute to its strategic direction." – Anand Buch, CEO of netsapiens.

"The Cloud Communications Alliance is honored to welcome Anand Buch onto our Board of Directors. In considering his appointment, the Board unanimously agreed that Anand's experience, knowledge and entrepreneurial skills would complement the current Board of Directors and assist the CCA in its role as the voice of the hosting communications industry." – Joe Marion, President of the Cloud Communications Alliance

"The Cloud Communications Alliance is excited to have Anand join our Board of Directors. As CEO of one of the leading Unified Communications Platforms in the space, Anand will add great insight and direction to the CCA as we work to advance the causes of the Cloud Communications industry."  – Clark Peterson, Chairman of the CCA

Anand co-founded netsapiens in 2002, becoming its CEO around 2006. Today, he leverages his multi-disciplinary experience in business and technology to guide the conception, realization and delivery of new solutions to the marketplace. Anand studied Engineering at the College of Dupage where he received 4 associate's degrees, followed by an Electrical Engineering degree at the University of Illinois, Urbana Champaign. He completed his formal education with an MBA in 1999 during his time at Nuera, an early Pioneer in VoIP communications.
To learn more about netsapiens, please visit www.netsapiens.com.