Just in time for Metro Connect in sunny South Florida (where Terri resides), we would like to introduce you to Terri Goggins, JSA's Events Director. Although many of you may already know Terri, as she has been on the JSA team since 2013. We wanted to dive a bit deeper into what she does for JSA, and more! 
What is your background?
I was originally interested in getting into the criminal justice field, mostly because I am a crime show/movie junkie, but when I came to the realization that I had no interest in ever shooting a weapon, I decided to take a course on how to select a career at Florida State University (Go Noles)! FSU has a well known hospitality program, so I ended up changing my major to Business with a focus on Hospitality.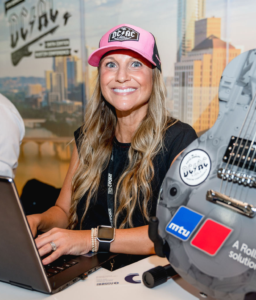 My first "grown up" job was managing events for a Hilton property in Fort Lauderdale, and then I made my way through all of the big brands to include Starwood and Marriott,  then landing 7 years later at the Convention Services Manager at the Seminole Hard Rock Hotel and Casino. I was looking for a bit of a change of pace and stumbled across JSA on a Facebook post (thanks to my Delta Gamma sister, Lauren Sauer)! JSA was expanding its events department! I met Jaymie and Dean one week later at Metro Connect, and the rest is history! 
What does your typical workday look like?
My days are typically very structured because I have small children and a lot of work to get done in a limited amount of time! After getting my two girls, Carson(5) and Blake (3), off to school, I check my emails for about an hour, take a hot yoga class, shower and dive into my day. Most days consist of  2-3 hours of calls, which allows me to put the pedal to the metal for the rest of the day to plan and execute events! This is a typical day for me when working from my home office. Many days are spent on the road at client or industry events.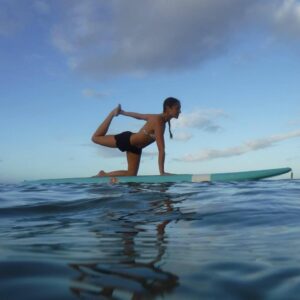 What makes a successful colleague or client relationship?
I like to develop real friendships with my clients, developing a deep level of trust. Knowing about a client's personal lives, family and professional challenges and successes adds an immense amount of value to a working relationship. 
What could you teach someone in 5 minutes? An hour?
I can teach how to organize an inbox. Surprisingly, there are people in this world that don't use folders, flags and tags to organize their inbox. It only takes an hour to get folders created and start fresh with a clean and organized inbox. A daily goal of mine is to end each day with a clean inbox, rarely happens, but something to strive for! 
Reflect on your time at JSA? Changes you have seen? Things you love? 
JSA has evolved so much over the past few years. Our team has grown. Our client base has grown, but our passion has not changed. We are a family at JSA and value each and everyone's time and contributions to the success of our clients and JSA! 
What skill should everyone have?
The ability to take a step back and breathe. We all have a limited amount of time on this earth. It is important to appreciate each day, not to sweat the small stuff and remember how to prioritize the important things in life. 
Terri will be at Metro Connect, February 11th and 12th at the Eden Roc in Miami Beach…where her career with JSA began. Stop by the JSA TV filming area in the exhibit hall to say hi, or reach out to her directly at [email protected].