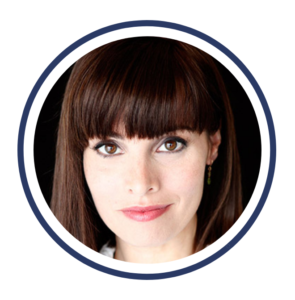 Jaymie Scotto Cutaia: JSA is seen in Forbes yet again as a thought leader in the marketing space, specifically for technology and telecommunications – which are powerful and leading subjects of today. Our latest article was drafted by JSA's VP of Business Development and Account Strategy, Vanessa Eixman. On the heels of Vanessa's article covering best practices for marketing brands in the era of 5G, I wanted to sit down with my long-time friend and colleague to discuss the background of the piece in some greater detail. Vanessa, what was your inspiration for this article, and what is it about 5G that marketers need to know in order to succeed?
Vanessa Eixman: 5G is widely predicted to impact so many areas in telecom and technology, to the point where the real question becomes, what kind of client will not be affected? As you very well know, our clients run up and down the stack, from subsea cable providers such as GlobeNet and Crosslake Fibre, to innovative data center providers like DataBank and EdgeConneX. We also have a customer, NJFX, that operates a Cable Landing Station (CLS) colocation campus with multiple subsea cables and boasts a large ecosystem of global carriers. All of these types of companies, and
many others like them, will likely find that 5G brings many positive benefits to the market – more capacity, faster wireless speeds (up to 100x as fast as existing 4G network), and dramatic reductions in latency. 5G truly enables more of everything – more content, more applications, more devices, and optimized performance. 5G will certainly impact an unprecedented number of mission critical applications and enable expanded capabilities across the board. That's why I found this topic to be particularly interesting; 5G will touch everyone and everything, and simply change the way we do business.
JSC: Let's dig a little deeper. Why is 5G so powerful for telecom infrastructure brands in particular?
VE: Users across the globe want to be connected to more devices than ever, think about the common example of automation tools that allow you to control your AC, or refrigerators that tell you when you're low on milk. Everyone wants to access their information, data, apps, and entertainment faster. Getting users closer to the edge, where multiple transactions happen in milliseconds, will require telecoms to design network architectures with lower latencies and higher capacities. These elements are important for advancements such as IoT, AR/VR, autonomous cars and AI, which rely on the use of sensors to collect data in real-time. Existing 4G networks simply don't hold enough capacity or bandwidth to deliver all that data. Carriers are rapidly upgrading networks, equipment, applications and infrastructure – investing a lot of money and resources to augment their networks and welcome a new age of performance. There are many advantages to telecoms getting a 5G "head start".  For them, it will mean increased revenues, more jobs – specifically in network construction and maintenance – as well as the necessary ability to keep up with today and tomorrow's next-gen services. Not to mention, it's been reported that leadership in the 5G arena could result in an increase in macroeconomic numbers for their home countries.
JSC: Any thoughts on what not to do in terms of marketing today?
VE: As companies across the telecom and tech gamut clamor to be first in 5G advancements – whether it's the first 5G network, 5G-powered phone or the equipment to support 5G infrastructures – it's important not to get too carried away with the hype.
Claiming to be 'first' and not being able to deliver upon that promise can damage your brand.
Once that happens, trust can be hard to gain back. Avoid overexaggerated claims and be informative and authentic in your approach and messaging. And noted in the article, as responsible marketers, we must ensure that the passion to promote our products and services isn't overdone. Organizations in the 5G race will need to weigh claims of being first against losing credibility, if that doesn't become reality.
All in all, exciting times are ahead in this industry. We will be sure to hear more about 5G in the coming year. And for our readers, you can check out JSA's TNN blog for other trends and the latest developments across the industry.
JSC: Thanks, so much Vanessa for your time and talent here, as always.  To read the entire Forbes article, click here.
Want to brainstorm more with our top marketing strategists here at JSA? Contact us at [email protected].