Jaymie Scotto Cutaia: After a whirlwind week at ITW 2019, I am pleased to present you with my latest article in Forbes. As communications professionals, communicating a message is always top-of-mind. But as communications professionals for the tech and telecom sectors, communicating that message – whether it be a product launch, customer win, or new cable route – requires a more thoughtful approach. That's why I brought in Candace Sipos, journalist-gone-Account Director here at JSA, (in fact, you can click here to read more about her!) to speak to how to effectively communicate oftentimes complex, technical subjects to a mainstream audience. So Candace, what inspired you to write this piece?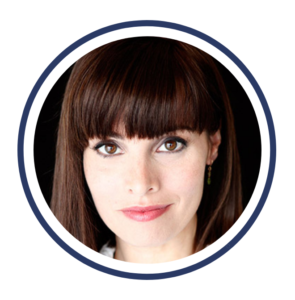 Candace Sipos: At JSA, promoting technical concepts is a topic we think about and grapple with a lot – and a core area of expertise for us. "Technical translation is our sweet spot," as the article states. But also, as the global tech sector booms, this topic has become more and more relevant to the business world at large. So this is one area where our marketing prowess collides with a growing corporate pain point.
JSC: In this article you give readers six PR and marketing tips for complex topics. I'd agree that telecommunications and technology fall under "complex." What is it about these sectors that can make the message harder to communicate? 
CS: Frankly speaking, it's difficult to properly communicate any concept to someone who knows nothing about it when you personally understand it backward and forward. And for topics such as optical networking, for example, which are complex by nature, this universal truth becomes even more prominent. (Have you ever tried that exercise where you have to explain a mundane task – such as making a peanut butter and jelly sandwich – to someone who pretends they don't even know what bread is?) Founders and technical leads, such as CTOs or IT directors, often struggle here because they are are almost too familiar with the technical specifics of their company. 
The reverse is sometimes true, also – when people don't have a firm grasp on the technology and therefore stick to oversimplifications that glaze over helpful details and context. So, the mystifying nature of tech-y companies and products complicates things, and it also doesn't help that the highly competitive tech/telecom landscape seems to encourage companies' use of "inside baseball" messaging, enigmatic product names and the like. 
JSC: Can you tease some of your tips for our readers? 
CS: We start by going back to the basics with a quick trick that will help to ensure your whole team is understanding key concepts and explaining them clearly and succinctly. Then we offer a few other tips, such as: 
Consider the technical chops your audience brings to the table

Layer in various vehicles for getting your messaging across (such as infographics, videos, podcasts and more)

Secure mainstream media coverage
JSC: You drive the point home that audience should always be top-of-mind for PR and marketing professionals. Why do you believe that to be the case? 
CS: "Who's the audience?" At JSA, we ask that question every time we pitch a publication, write a piece of content, build a website or, really, do anything. After all, there's nothing better than feeling "seen" by a company; if I visit a website and feel like that company is in my head somehow, chances are good that I'm going to become a customer. The exciting thing is that, as marketing becomes more and more data-driven, we can really drill down into the answer to a remarkable extent. 
JSC: Finally, what is the biggest piece of advice you'd like readers to take away from the article? 
CS: It can be easy to get caught up in the impressive technical solutions a company offers, whatever they may be: AI, blockchain, internet infrastructure, you name it. But the core tenants of good marketing stay the same regardless of the business sector. Consider the audience, experiment with different platforms and fine-tune quickly and iteratively and, above all, tell good stories. 
Click here to read the full article featured in Forbes. For more information on JSA and the services we offer, contact us today!