JSA is pleased to announce that our very own Barb Mitchell, VP of Strategy & Global Markets, will speak on two training sessions at Capacity Europe 2019, taking place next week in London. Mitchell has made a name for herself as a marketing and communications professional not just at JSA (stand by for her "Get to Know Your JSAer" blog later this week), but across a variety of industries and high-profile brands.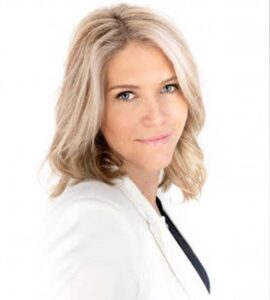 While at Capacity next week, Mitchell will host two "Training @ Capacity" sessions. The first, titled, "Building Your Brand Strategy:  Discover, Design, Deploy," will be held on Monday, October 28 at 2:00PM GMT. Her second training session, "How to Market Yourself Better at Events" will take place on October 31 at 11:30AM GMT.
"I am eager to provide the Capacity community with insight into some of JSA's well-honed marketing strategies," states Mitchell. "In the midst of uncertainty challenging the European market landscape, it's essential players in the network infrastructure space continue to communicate their value proposition and competitive differentiators with unwavering confidence and certainty through published content and face-to-face interactions. I look forward to sharing my thoughts and expertise during the first and last day of this impressive gathering of thought leaders."
Click here to read today's announcement, and don't forget to email [email protected] to arrange for an on-site meeting with Ms. Mitchell or another member of the JSA team!