GlobeNet has started awards season off with a bang. On May 14, at the Central Eastern Europe 2019 GCCM in Berlin, the wholesale provider of telecoms infrastructure won two awards from the Carrier Community. First, they were named as the Best Data and Capacity Provider of the Year. They were also recognized as part of the Best Subsea Cable Consortium. The company's recent wins, which include its new subsea cable to Argentina and new world-class Internet Exchange Points in Brazil and Colombia factored into the judging panel's decisions.
"Winning two awards at the Carrier Community Global Awards was absolutely thrilling," "With so many new projects and service innovations being undertaken by our fellow wholesale operators around the world, we were eager to demonstrate how our strategic developments help customers lower operating and capital expenditures, facilitating their scalable growth for years to come. With one awards ceremony behind us, however, we're never content to sit back on our achievements. Our customers are our biggest priority and we already have plans for more developments that will keep us top of mind for those requiring connectivity throughout Latin America and into US markets." – Eduardo Falzoni, CEO of GlobeNet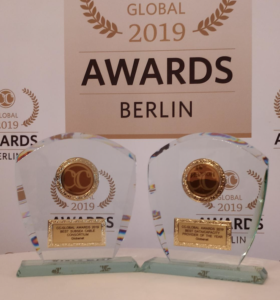 GlobeNet continues to demonstrate its commitment to addressing unmet needs with vision. Already, the company is leveraging its new Colombian data center and other South American IXs to support the needs of enterprises, educational institutions, ISPs, OTTs and other carriers throughout Latin America. In fact, GlobeNet's new Malbec subsea cable to Buenos Aires, Argentina, will allow the network operator to expand into new markets. As well, the company's executive leadership sees the establishment of new scale and hyperscale data centers as a central component of its longer-term growth strategy. Essentially, GlobeNet is preparing to meet future growth for data center services as digitalization across Latin America ramps up.
To learn more about GlobeNet, visit the company's website at www.globenet.com.