FirstLight has added an encrypted wavelength solution to its suite of comprehensive services, offering a low overhead, low latency product which safeguards against a growing threat of data breaches.  This solution is designed to support businesses that require a resilient, cost-effective solution that simplifies end-user security management with an integrated web-based application network tool, without impacting performance.
FirstLight's Encrypted Wavelength solution leverages best in breed technology to enable ultra-low-latency encryption to secure customer data while in-flight. The solution provides cost-effective and scalable wire-speed encryption for end-to-end data protection without sacrificing network performance.
"No organization is immune to the threat of a data breach," said Patrick Coughlin, Chief Development Officer of FirstLight. "With the proliferation of sensitive information traveling across multiple disparate networks each day, data security continues to be a top concern among IT professionals. A single data breach could negatively impact an organization in terms of fines or an organization's reputation. As a result, companies are constantly seeking ways to stay ahead of the threat."
FirstLight's Encrypted Wavelength solution encrypts data at the physical and most basic layer where data first enters before traveling across a network. With the 'always-on' protection of FirstLight's Encrypted Wavelength, critical data is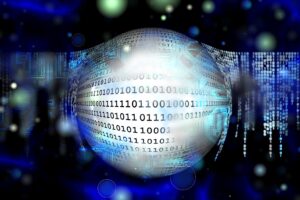 protected and secure without performance degradation because of a simplified end-user key management system.
The hardware and software components that are the foundation of FirstLight's solution are compliant with Federal Information Processing Standards (FIPS) 140-2, offering assurance that FirstLight's Encrypted Wavelength solution complies with stringent encryption algorithms, and best-practice user authentication standards.
While attractive to all businesses, the product is designed to support industries that are subject to security compliance and regulations, including those in healthcare, finance, municipal government, and law enforcement, which often deal with sensitive information such as social security numbers, medical histories, and financial information.
"More than ever, data is the currency of business in the modern world," said Kurt Van Wagenen, President and CEO of FirstLight. "With so many transactions transmitting personal information over multiple networks and devices, companies can no longer afford to secure their in-flight data with anything less than a Layer 1 solution. We're excited to broaden our service portfolio with this revolutionary technology, which helps safeguard our customers' data — whether it's traveling across the street, across town, or across regions."
To learn more about FirstLight's Encrypted Wavelength services or any other FirstLight services, view the new release here.