Colo Atl's Meet & Greet event takes place at its facility at 55 Marietta Street in downtown Atlanta on Tuesday, November 19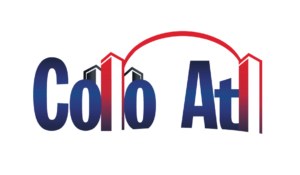 Colo Atl has been quite busy this year working on and completing several facility updates and improvements to optimize the customer experience.  Following a successful "Meet & Greet" earlier this year, shortly after the acquisition by American Tower was announced, Colo Atl is pleased to invite tenants, partners and prospective clients to tour its newly updated facility and join the team, including new General Manager, John Ghirardelli, for its latest intimate networking event. In addition to providing facility tours,  Colo Atl also encourages attendees to engage in conversation with members of its team, regarding any questions, comments or specific business needs they have, as well as to enjoy networking with top industry peers. Light food and drink will be provided at this event, with parking covered as well.
Colo Atl is the carrier-neutral colocation, data center and interconnection services in the Atlanta region that is committed to delivering world-class services and value, including no monthly recurring cross connect fees between tenants within the Colo Atl Meet-Me-Area (MMA). Come meet the team who seeks to best support you in the growth and success of your business. RSVP here.