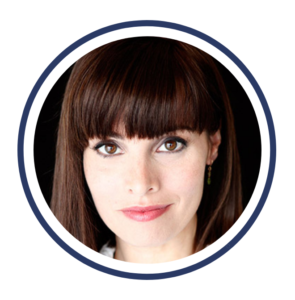 Jaymie Scotto Cutaia: This month's Forbes article delves deep into the topic of video interactivity. We've known for some time that videos are hot, and are now widely adopted by marketers. But now, we face a new challenge. As marketers, not only do we have to present information to target audiences, but also truly engage with them. While still an up-and-coming trend, interactive video takes this already-established medium to the next level, as so well exhibited in JSA Account Manager Carl Sketchley's article. Carl, what inspired you to write this piece?
Carl Sketchley: At JSA, we're trendsetters. Our clients come to us because they trust us to identify and leverage emerging trends that can help them stand out from the competition and be more compelling with their core messaging.
Capturing the attention of one's target audience and converting individuals from prospects to customers is always an overarching goal for any company, regardless of industry. We already know that videos work when it comes to increasing conversion rates; however, in today's saturated multi-media market, brands must work harder to differentiate themselves and earn engagements. That's where interactive video comes in – it takes what is normally a passive user experience and turns it into an intimate conversation between a salesperson and prospect. From JSA's perspective, this is how companies can get a leg up in 2019, by enabling viewers to take concrete actions within their videos as they view and process content.
Statistics from this year's Wyzowl's survey shows that adoption of interactive video is low – about 23%. Believe it or not, this is good news for marketers and their clients! By working to implement this emerging technology in their marketing strategies, companies have the advantage of being relative first-movers and reaping the benefits that come with it. At JSA, we've already started producing interactive videos with our partner Verb Technology Company and have noticed extremely positive results, such as an over 325% increase in conversion rates when including them in our email campaigns – just another reason why we're excited to share with the tech and telecom sectors. 
JSC: For the tech and telecom industries in particular, how could interactive video be leveraged for their benefit?
CS: The beauty of video interactivity is in the numerous possibilities it provides for smart, creative content. Here at JSA, we serve a wide variety of clients including data center operators, fiber optic network equipment manufacturers, dark fiber providers, unified communications solutions providers and more.
Just as an example, for data center operators, one of the best ways to convince a potential client to establish a presence in their facilities is to take them on a tour. With video, it is possible to bring the tour to your prospects without them needing to be physically present. Taking this a step further, with interactivity, data center operators can answer their viewers' questions as they arise. Of course, this is just one of the creative ways to leverage video interactivity. From showing off new products to even providing your quarterly newsletter in video form, the opportunities are virtually endless.
JSC: An important takeaway from your article is that video interactivity platforms could be used as a sales enablement tool. Could you speak to that a bit more?
CS: Marketing technology shouldn't be deployed just because it is new or flashy. A company's sales and marketing teams should work together to deploy initiatives that are informed by data – this provides a way of measuring success and pinpointing where to improve. With regards to video interactivity, using a platform that has CRM functionality is ideal, so companies can understand how their viewers are engaging with the content as well as organize how they should follow up on incoming leads. Several platforms currently on the market integrate with common systems like Marketo, Oracle Eloqua and Oracle Netsuite.
JSC: Any final thoughts on video?
CS: Video interactivity is sure to be an ever-growing trend throughout 2019. At JSA, we encourage all our clients to give it a try. We have seen success using it for our agency and are eager to use this emergent technology to enhance our clients' lead generation strategies. Together with our partner Verb we can repurpose our clients' older videos as a pilot project, and, once the results are in, make interactive video a go-to strategy in the future.
To read the entire Forbes article, click here.
Want to brainstorm more with our top marketing strategists at JSA? Contact us at [email protected].