In our hypercompetitive telecom marketplace, the pressure is on to drive results. Companies are faced with ensuring they have a high-quality reputation and that their brands are known. Both are essential to retain customers and attract new ones. Public relations is an integral part of maintaining and improving your brand equity. Ensuring that your company has a positive image in the marketplace can be done through a strong public relations plan that is integrated not only into your overall strategy but also your day-to-day plans.
How do you know if your company needs PR? Strengthening your identity in the marketplace should be at the top of your mind, but competing goals and objectives can easily push this to the back burner. Why wait to put your best foot forward, improve market position, improve client retention, and drive positive results?
Let's take a closer look at the types of audiences you have and how a strong public relations plan can help: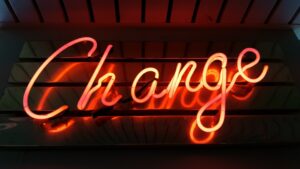 Customers – the lifeblood of your business; if they are happy and renew contracts, then you are probably thinking you are in good shape. But what is to stop them from considering a competitor at some point? Let's face it – the telecom industry is always evolving. Change is the norm. The marketplace won't know what you're doing unless you have a concerted plan to tell them that you've embraced new technologies, expanded your footprint, solved challenges, or increased capabilities. The right public relations firm can help by providing a consistent, smart, and well-organized plan to get your company noticed and stay relevant. PR plans include a series of initiatives that are executed in lock-step to drive awareness along with your key messages. These plans include initiatives such as:
Writing and distributing press releases

Securing media interviews

Scheduling and prepping for analyst briefings

Researching and writing bylined articles

Executing consistent social media messaging and campaigns

Event research and speaker submissions

Award research and submissions

Securing customer testimonials and writing case studies
Sound like a lot of work? That's where the right PR firm comes in and helps streamline objectives and align them with your sales and overall corporate goals. To stay ahead, you should continually assess your competitors' actions. If they are getting media attention and showing up in the news more than your company, then the time is right to hire a PR firm. Even better, don't let your competitors have that competitive advantage. Be relevant on your terms, not theirs. Be proactive, not reactive. Media relationship building takes time and can be done through a consistent press release funnel of important company news/announcements. It's crucial, however, to ensure your news isn't just marketing fluff or too salesy. Your PR firm can also pitch your company in between the scheduled announcements based on what's trending and essential to target audiences.
Your customers can also be your best cheerleaders. A PR firm can help secure testimonials, and quotes for press releases, as well as plan joint announcements. What's better than hearing from someone that actually uses and loves your products and services? With all the information that is available today, prospective customers don't want to read a long list of your features and benefits; they want to learn about real results. Make sure you are capturing those valuable seals of approval through use cases that showcase how your team helped solve challenges, save money, improve performance, future proof, lower latencies, increase reliability, and be more agile.
Prospects – have your top 25/50 prospects heard of your company before you knock on their door? Elevating your company above the competitive fray is essential to growing your business. Garnering positive media coverage can raise your brand equity and credibility in the marketplace and pave the way for additional sales. A well-thought-out and executed PR plan can be the key to making traction within a certain vertical, geography or the overall telecom marketplace.
Partners/vendors – the right partnership makes a world of difference, whether it's aimed at expanding your services suite, enhancing tools and resources, or ensuring your offerings are best-in-breed. Public relations can work to drive awareness of the partnerships you have forged and pave the way for new ones. A carefully crafted press release can help shine a spotlight on existing alliances as well as create goodwill — further strengthening the partnership. Media mentions and online pick-ups can also help attract new high-quality partners. Everyone wants to partner with a winner. Let your voice be heard!
All in all, public relations is a smart and savvy way to stay relevant and tell your story to the influencers in the market. Many companies find they need PR not only during times of crisis, but also to broaden their reach in the market and better interface with customers, prospects, and partners. What are you waiting for?