Understanding the differences between PR, advertising, and marketing will help you deliver effective messaging, better target your audience, and drive results.
What are the Differences Between PR, Advertising, and Marketing?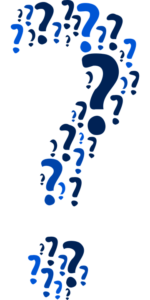 All businesses, no matter the size or type, operate most successfully with a solid communications plan in place. Incorporating effective communications within a company helps to establish and nourish positive working environments (improving morale, team building, and productivity), while also solidifying business relationships and fostering innovation.
A core component of a business communications plan is the marketing strategy, which includes everything from public relations to paid marketing. This is the strategy recommended for companies to reach their target market through various types of communication. A marketing communications strategy consists of three main fundamentals: the company message (what is to be conveyed), the medium (the avenue in which this message is transmitted), and the target (to whom the message should be reaching).
When developing a marketing communications strategy, it is first essential to know the differences between PR, advertising, and marketing, the three areas that will support the plan's message, medium, and market.
Making the Distinction Between PR, Advertising, and Marketing
If you ask a typical person on the street, you're likely to get a confused response at what the differences are between the areas of public relations, advertising, and marketing. Why? In this digital and social media-covered world we live in, these three areas are intertwined, with the line between them quite hazy.
So, let's start by defining public relations. In short, PR concentrates on helping a company maintain a positive reputation in the public eye via the media. Any press (news, updates, company appointments) put out by the company to the media is a direct yet subtle way to promote its organization to the public.  Primary PR activities consist of crafting company messaging; writing press releases, blogs, and social content (creating a buzz); building out media lists; engaging with media professionals; speaking at public forums or events; monitoring press coverage and more – all completed with the full intent to get positive media coverage and exposure for the company. PR also comes into play when and if there is ever a "crisis" within a company that requires a client to take a public stance.
Simply put, public relations helps a company to instill and maintain its public image.
How Does PR Differ from Advertising?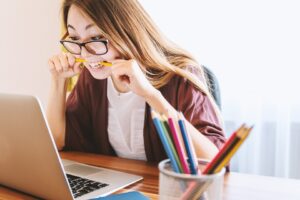 For advertising, let's start with the fact that public relations is earned media, while advertising is paid media.  Money talks when it comes to advertising, meaning that companies can "buy" their way into magazines, newspapers and other outlets to convey their messaging, while public relations teams work to convince and secure positive press coverage from reporters and/or editors through the release of their news without purchasing the space for publication. This type of press coverage is featured in the editorial section of the media outlet (magazines, newspapers, tv stations, websites), while the "paid media" section is where advertising messages appear.
Advertising comes into play when a company decides it needs to persuade a target audience to buy a service or product. The messaging in advertising is broadcast through avenues such as online or social media outlets, television, radio, print publications, billboards and more. Today's advertising agencies are continually seeking new and innovative ways of getting the message out to target audiences for its clients, while also conceptualizing and producing the ads themselves, and buying and securing ad placement.
How Does PR Differ from Marketing?  
According to the American Marketing Association (AMA), "Marketing is the activity, set of institutions, and processes for creating, communicating, delivering, and exchanging offerings that have value for customers, clients, partners, and society at large."
Marketing — the holistic process of boosting public awareness of a company, product, service or person — is the biggest of all three methods of public engagement (public relations, advertising, and marketing.) PR and advertising are promotion methods that reside under the marketing umbrella.
The primary function of marketing is managing relationships within a company, with outside vendors, and with the target audience (consumers) to ensure that its message is being received and understood across several platforms that include the internet, social media outlets, print, digital and mobile advertisements, educational and sales collateral, trade shows, television, radio and more. With marketing, these platforms work as (sometimes tangible) methods that allow the target audience to learn more about (and become excited about) the company.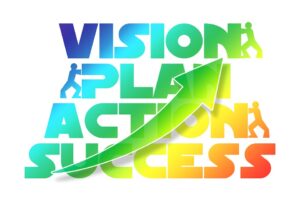 While public relations focus on driving a positive reputation for the company and brand through effectively managing the communication channels between a company, the media, and stakeholders, marketing pertains to the activities around achieving direct revenue (making sales) for the company.
Now That You Know the Differences, Put Your Marketing Communications Plan to Work!
Although public relations, advertising, and marketing share similar goals, understanding the differences between each can help reach different segments of your business' target audience. As you incorporate public relations, advertising and marketing into your marketing communications strategy, know that you are at creative liberty to put them to work in ways that work best for your company and brand. (And, have fun!)