Event Showcases its World Class DFW3 Facility in a Growing Tech Market
DataBank will be presenting sponsor and host of Bisnow's Data Center Investment Conference & Expo (DICE South '19) on June 27, 2019. Dallas is the third-largest data center market in North America behind Northern Virginia and Silicon Valley. The Dallas data center market is already home to 2.99 MW of commissioned data center space. With 570 MW of additional capacity in planning stages and a high demand from enterprise tenants, there is no doubt even more growth is coming.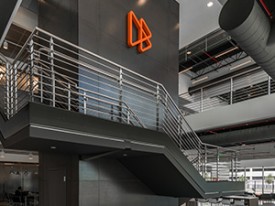 DICE South '19 will take place at DataBank's Uptime Certified TIER III Data Center, the third in the Dallas area, which is located at 8375 Dominion Parkway – Plano, TX. The facility provides:
144,000SF total and 72,000SF of raised-floor space for build-to-suit client deployments
Total footprint can be expanded to 265,000SF
Ideal location near Legacy Park and network availability to multiple dark fiber providers with redundant backbone connectivity, public cloud on-ramps, access to Peering Fabrics and blended-bandwidth solutions
Diverse utility feeds of more than 40MW of power
Full perimeter fencing, round-the-clock on-site security personnel and dual-factor authentication for all entrances
Raul Martynek, CEO of DataBank, will be among the speakers at DICE SOUTH '19, which is a full day premium event with a goal of networking with the leading owners, developers, investors, end users and major players in the booming Dallas-Fort Worth (DFW) data center market.
"DataBank is thrilled to be hosting DICE South '19 at our world-class facility in Plano. The Dallas-Fort Worth area has a very favorable business climate and is among the top ten best economies in the country. DFW has very attractive power supply and costs, a diverse fiber infrastructure and a large tech work force," comments Martynek. "It's an ideal area for further tech and cloud infrastructure growth."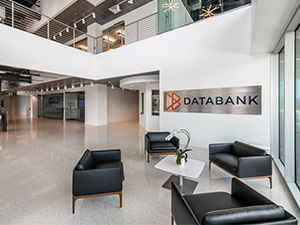 Panelists will touch on topics of data center financing and investment strategies, ideal site selection, innovations in data center design and construction, cloud, hybrid cloud and managed services, Next-Gen applications like AI and IoT, modernizing infrastructure and the state of the market.
DataBank is a leading provider of enterprise-class data center, cloud, and interconnection services, offering customers 100% uptime availability of data, applications and infrastructure. Databank's managed data center services are anchored in world-class facilities. Customized technology solutions are designed to help customers effectively manage risk, improve their technology performance and allow them to focus on their core business objectives.
For a full list of speakers and topics, and to learn more and register, visit the Bisnow events website. To learn more about DataBank's world-class DF3 facility, please visit www.databank.com.