Broadens team, capabilities and exceptional services in the Indianapolis area
DataBank is not only known for enterprise-class data centers but also for its exceptional employees across the U.S. With the close of its acquisition of LightBound, it has expanded that stellar team even more. As an Indianapolis-based colocation, Internet, voice, network and cloud services provider, LightBound shares the same commitment to exceptional service and strong focus on putting the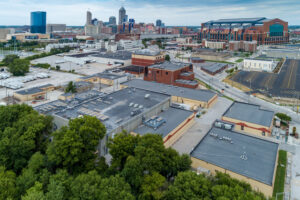 customer first. Welcoming the LightBound team and services into the mix offers both DataBank and LightBound customers expanded options. With the deal close, DataBank will have a strong presence in yet another edge market at two enterprise-class facilities with over 56,000 gross square feet of colocation space and 9.5MW of installed UPS. In a separate transaction, DataBank divested the 200+ mile LightBound fiber/CLEC assets to Everstream. This will allow DataBank to focus on its core strengths of colocation and managed services. It also allows Everstream to broaden its lit fiber services and enter the Indianapolis market, serving the needs of existing LightBound fiber/CLEC customers as well as new enterprises in the area.
DataBank's CEO Raul K. Martynek, reinforced that sentiment: "Our investment in LightBound and divestment is a part of our customer-centric strategy to offer high quality colocation and cloud solutions to enterprise and cloud and content customers. We look forward to continuing the phenomenal customer service reputation that LightBound built as a trusted provider and adding DataBank's broad infrastructure services suite and national footprint to the Indianapolis market. We also expect LightBound customers who have purchased fiber/CLEC services to benefit from the scale and resources of Everstream as that is the core focus of their business."  
DataBank now operates 20 data centers in 9 US markets, including Dallas, Minneapolis, Kansas City, Cleveland, Pittsburgh, Salt Lake City, Baltimore, Atlanta, and Indianapolis. For more information, please visit www.databank.com.