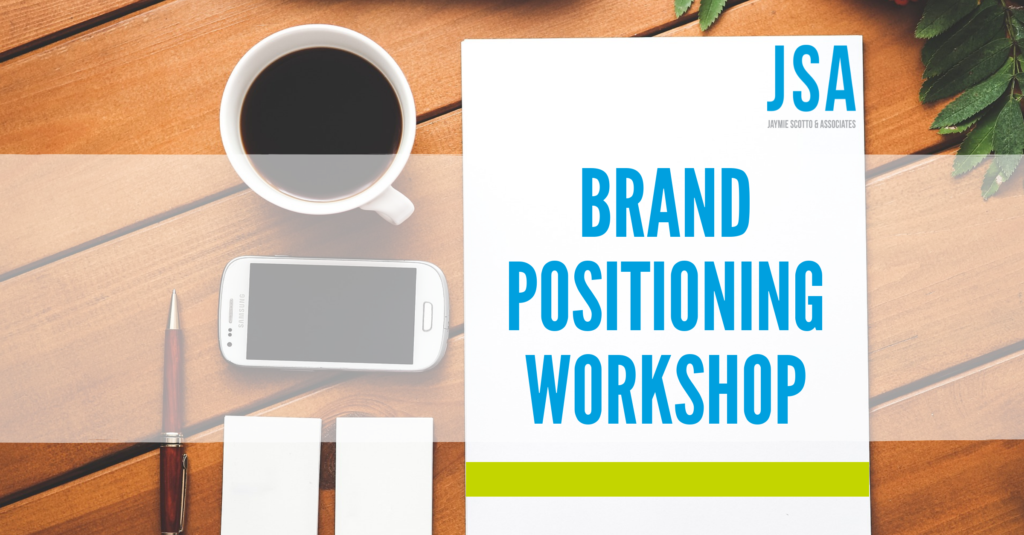 Contemplating a rebrand – or simply want to ensure your brand's core messaging is in line with current marketplace trends, internal talents and value propositions?

We are proud to announce that we have bolstered our Consulting Services portfolio with new Intelligent Brand Positioning offerings, designed to help companies maximize competitive distinctiveness by analyzing:
brand messaging
competitive keywords & analysis
overall brand value and go-forward strategy
As part of this new offering, JSA conducts an onsite, half-day workshop with the key decision makers, surveying, brainstorming and capturing core values and competitive differentiators. Four weeks following the workshop, we will deliver a newly-crafted and approved mission statement, company values, vertical-specific offerings and a customized go-to-market action plan.
"JSA relies on the best available, third-party technologies to offer real marketplace brand analysis, including competitive benchmarking for keywords, messages and product promotions," comments Jaymie Scotto Cutaia, CEO and Founder of JSA. "With this marketplace intelligence, JSA and the client management team will brainstorm on the company's core differentiators, and then will craft and present the relevant messaging and strategic marketing plan."
As an added bonus, JSA is offering a 50% discount to the first three decision makers to register for JSA's upcoming TEX NYC event, taking place May 14-15 at The W Hoboken.  Discounts are only applicable to new clients of JSA and only if they are registered for the NYC event.
To inquire about our new Intelligent Brand Positioning Services, click here. To read the full press release, click here.