Meet With These Companies at The INCOMPAS Show, November 4 to 6 in Louisville!
Can you believe it's almost November? As companies gear up for next month's industry events, we want to share with you our clients who are attending The INCOMPAS Show 2019. We are making it easier for you to make meaningful connections with some of the top companies in our industry. Please see our list below and simply click to request a meeting with one or more!

Bandwidth (NASDAQ: BAND) is a software company focused on communications for the enterprise. Companies like Google, Microsoft, and RingCentral use Bandwidth's APIs to easily embed voice, messaging and 911 access into software and applications. Bandwidth is the first and only CPaaS provider offering a robust selection of communications APIs built around their own nationwide IP voice network – one of the largest in the nation. REQUEST MEETING.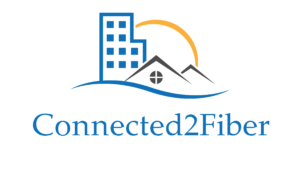 Connected2Fiber is the Industry Cloud for Connectivity, providing authoritative, location-based insight & applications to network sellers and buyers. The Connected World platform details and displays deep, trusted location-based insight and empowers users to leverage that insight to automate go-to-market processes around deal participation, account targeting, and product pricing. REQUEST MEETING.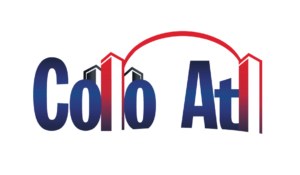 Colo Atl, an American Tower company, is the leading provider of carrier-neutral colocation, data center and interconnection solutions at 55 Marietta Street in the global telecom hub of Atlanta, GA. Colo Atl provides superior carrier-neutral colocation, data center and interconnection services at an affordable rate. Colo Atl is a carrier-neutral environment that allows all types of network operators to securely and conveniently cross connect within a SSAE 18 certified facility. Colo Atl has no monthly recurring cross connect fees between tenants within the Colo Atl meet-me-area (MMA) and provides exceptional customer service. Colo Atl is also home to the Georgia Technology Center (GTC), a live laboratory for network equipment vendors to highlight their optical and electrical hardware and operating systems, and the Southeast Network Access Point (SNAP), which provides next-generation Internet Exchange (IX) solutions, including SDN peering, testing, collaboration and implementation. REQUEST MEETING.

Hylan is a leading provider of full-service turnkey communications solutions, electrical infrastructure design and construction services for wireline, wireless and smart city municipal services across the United States. Hylan is the parent company to five divisions that include Hylan Datacom & Electrical, Hylan West, Arcturus Telecom, Down Under Construction and Western Utility. Hylan Companies provide an array of comprehensive services, which include communications and electrical infrastructure design, DAS and small cell installations, engineering, construction and maintenance services and more. Originally founded as Hylan Datacom & Electrical nearly 60 years ago in New York City, Hylan now serves a wide variety of end-markets throughout the U.S., with current offices and facilities in New York, New Jersey, Arizona, Illinois, Maryland, Pennsylvania, Texas, Utah and Virginia. Supported by private equity firms Flexis Capital and TZP Capital Partners to accelerate its growth strategy, Hylan plans for additional expansions throughout the U.S. in 2019 and beyond.  REQUEST MEETING.
Southern Telecom, Inc. is a wholly-owned subsidiary of Southern Company that provides long-haul and metropolitan dark fiber connecting Atlanta with other cities throughout the Southeast. The company also provides network elements such as access to rights of way, conduit, neutral co-location, and other related maintenance services. Southern Telecom is certificated as a telecommunications provider in Alabama, Florida, Georgia, and at the Federal level.  REQUEST MEETING.
The INCOMPAS Show is designed to facilitate meaningful exchanges that lead to business deals and pipeline building, offering access to critical networking opportunities, combined with a comprehensive, industry-relevant education program that features top-quality presenters and speakers. Attendees are encouraged to communicate and connect via the The INCOMPAS Show Buyers Forum. For more information, visit https://show.incompas.org/.