ARM Data Center Software will be in Atlanta June 23-26, attending International Telecoms Week (ITW) 2019, and ready to present live demonstrations for their cARMa® platform! For those of you who might not be familiar, ARM Data Center Software is the innovative provider of network lifecycle management solutions for carrier, colocation, and cloud operators.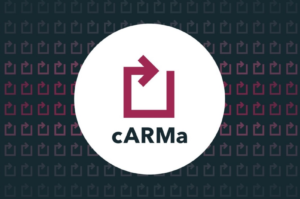 Additionally, cARMa® is ARM's ultimate Software-as-a-Service (SaaS) Network Inventory platform. The platform enables service providers to take control and gain visibility into expense, revenue, and capacity of their network infrastructure. Users directly associate orders, revenue, and expenses to network infrastructure for a single source of truth across departmental barriers.
Intrigued? We thought you might be! Luckily, ARM Data Center Software is showcasing cARMa®, along with new features that aren't yet released, at ITW 2019. It's time you take control of your network with a single source of data and real-time insights.
Request your private meeting or cARMa® demonstration at ITW, here!
Click here to learn more about cARMa® and ARM Data Center Software.