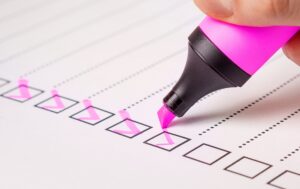 Maven Wave has another award win to add to the list! Great Place to Work® and FORTUNE have honored the company as one of the 2019 Best Workplaces in Consulting and Professional Services.
Rankings are based on employees' feedback; this year, the ranking considered feedback representing more than 339,000 employees working at Great Place to Work-Certified organizations. Great Place to Work evaluated upwards of 60 elements of team members' experience on the job, including employees' trust of leaders, how respectfully people are treated, workplace decision fairness and more.
"At Maven Wave, we always look for the 'X-factor' when hiring and then work hard to develop these employees," said Jeff Lee, Partner & Founder at Maven Wave. "Having 'X-factor' means that in addition to technical expertise, an individual brings an element of likeability and charisma to the table. As a natural influencer, everyone wants to be on his or her team. Consulting is a human-to-human business, and X-factor is a cornerstone of our success."
Maven Wave fosters its internal culture through various initiatives, including "First Fridays," which encourages all employees to get together for a different social, charitable, or athletic event each month. The company also has a Community Outreach Program that matches employee donations to non-profits, sponsors several employee-nominated charitable events each year, and enables employees to rally support from coworkers for charitable causes.
Maven Wave also was ranked as one of the 2018 Best Workplaces in Chicago and one of the 2018 Best Small & Medium Workplaces by Great Place to Work and FORTUNE. The firm has been certified as a Great Place to Work® for the past three years.
In 2018, Maven Wave was also recognized by the National Association for Business Resources (NABR) as one of "Chicago's Best and Brightest Companies to Work For®" and included on Crain's Fast 50 for the fifth straight year. In addition, Maven Wave has been named Google Cloud North America Services Partner of the Year for the past two years.
To learn more about Maven Wave, click here, and follow the company on Twitter, LinkedIn and Facebook!