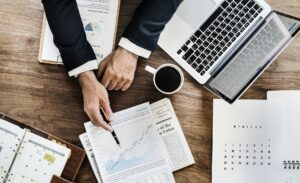 Almost exactly two years ago, the owner-operators of 365 Data Centers initiated the acquisitions of 10, primarily edge, data centers – and since then, they've transformed the business into a scalable Infrastructure-as-a-Service platform. This week's news is that this model has earned a vote of confidence from industry lenders – 365 has secured a round of new financing commitments.
The hybrid data center services provider announced this week that it has refinanced its existing debt and secured additional debt financing commitments from Antares, TD Securities, and ING Capital LLC. Plus, the company received add-on equity funding commitments from its current investors. This new round of financing comes at a time when 365 is planning for further internal and external growth. It was driven by increased demand for 365's colocation, network, cloud and other managed services.
"Our demonstrated ability to finance, acquire, and integrate complementary platform assets into a scalable provider of hybrid data center services, while generating significant financial performance improvements, rendered an attractive financing opportunity to a syndicate of lenders who are the leaders in the data center financial markets," said Bob DeSantis, CEO of 365 Data Centers. "We are pleased to have refinanced our existing debt on very favorable terms, as warranted by our continuous deleveraging, and have secured additional equity and debt funding commitments. The now expanded lender base and financing capacity along with continued support from our current investors, Chirisa Investments, Lumerity Capital, and Longboat Advisors, well positions 365 to continue to make prudent investments in support of our growth strategy."
365's recent investments in its team, facilities and systems, network, service offerings, and direct and channel sales organizations have positioned the company for growth. Not only has the organization recently expanded and upgraded its network by equipping and redundantly connecting all 10 data centers and 20 additional points of presence – it has also rolled out new offerings, such as enterprise Backup-as-a-Service, Enterprise Managed Services and cyber security solutions. Over the past year, 365 has also made a series of key executive hires.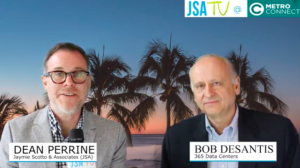 To hear more about 365's growth and network upgrades, see Bob DeSantis discuss those topics in this recent JSA TV video filmed at Metro Connect 2019.
To see the full announcement about the financing news, including comments from investors, click here.