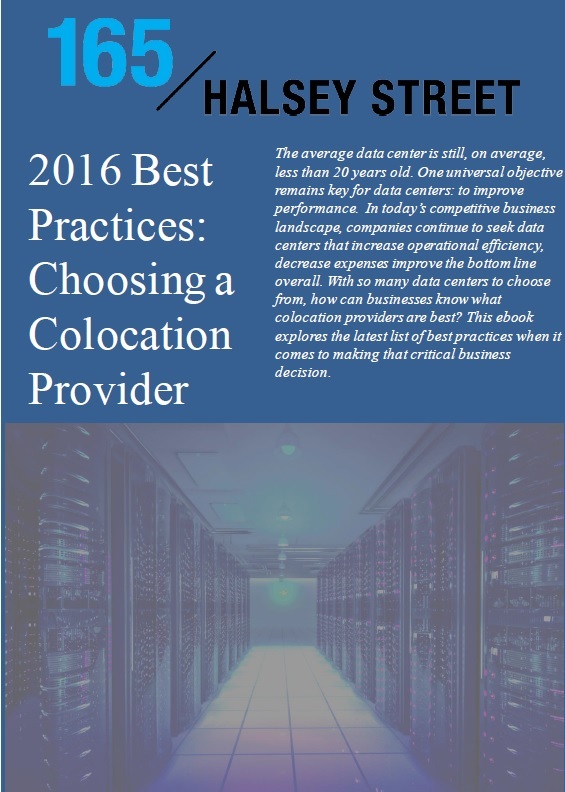 The average data center is still, on average, less than 20 years old. One universal objective remains key for data centers: to improve performance.  In today's competitive business landscape, companies continue to seek data centers that increase operational efficiency, decrease expenses improve the bottom line overall. With so many data centers to choose from, how can businesses know what colocation providers are best? 165 Halsey Street's new ebook explores the latest list of best practices when it comes to making that critical business decision.
In 2016, companies are realizing that the best data centers are those that are operated as efficiently as possible in order to avoid exhausting precious company (namely IT) resources. The beauty of simplicity to achieve efficiency.
As colocation providers continuously work to ensure that their services are meeting today's utmost standards to optimize efficiency, more of them are realizing that ultimately, it's best to stick to the 'basics.' 165 Halsey Street explores the best practices for 2016 in choosing a colocation provider that understands how simplicity achieves efficiency.
It's critical for colocation providers to keep both data center facilities and building systems infrastructure updated and ready to meet today's demands for new technologies and forward-thinking.
When choosing a colo provider, a company should understand not only its day-one requirements, but also what it wants to achieve in the future. It is also vital to ensure that the data center strategy matches the company's growth strategy.
Download the new ebook today to learn more about the practical tips to keep in mind when choosing a colo provider.
Meet 165 Halsey Street at Telecom Exchange NYC June 22. Email us for a meeting request.